Our Mission
The energy problem, environmental and health issues, as well as the recent economic struggles pose major challenges for current societies. Catalysis and materials science can play a major role in overcoming such challenges with the engineering of tailored materials suitable for applications such as the conversion of renewable feedstocks into chemicals and fuels, the storage of hydrogen, or the utilisation of CO2. Such applications are key in the development of efficient technologies and the improvement of the quality of life.
Our research efforts aim towards obtaining a fundamental understanding of the underlying physico-chemical processes during catalysis and materials synthesis. We develop and use multiscale computational methods to model, simulate and predict the properties of materials for desired applications.
Latest News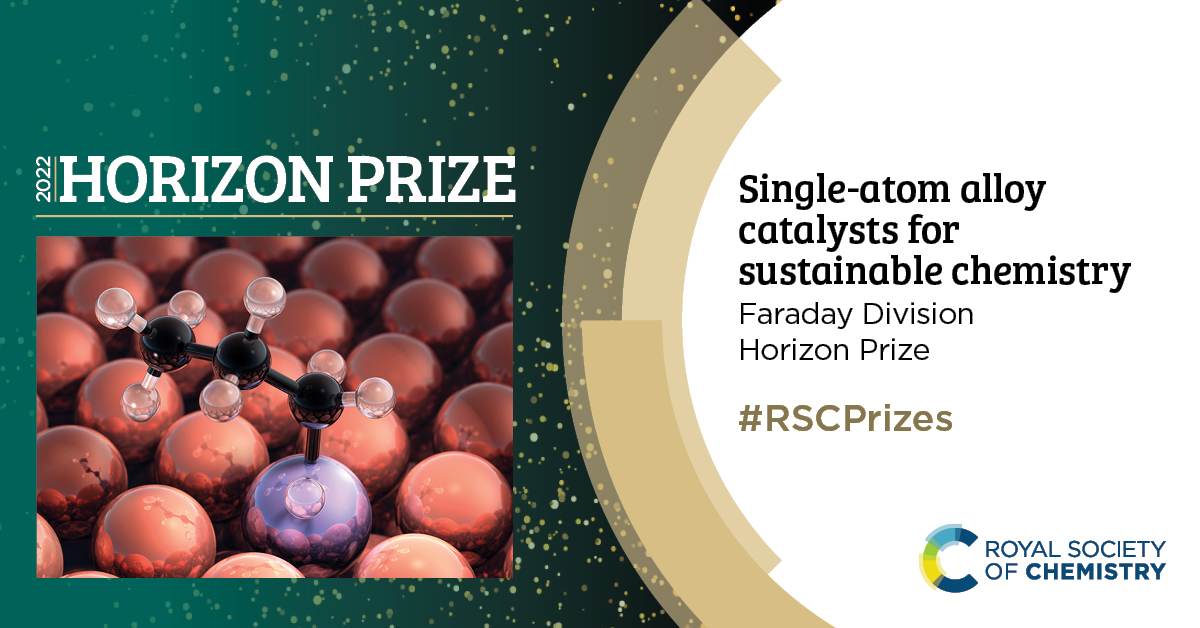 07/06/2022: Our collaborative team of researchers working on single-atom alloys has been awarded a 2022 Faraday Division Horizon Prize by the Royal Society of Chemistry "for the development of single-atom alloys, a new class of catalysts that play a prominent role in the energy and sustainability fields". Congratulations to all the members of the Team, who made this possible!